02 May

Buttons Records Christof Putzel for Mission Declassified on The Travel Channel

For over 20 years, investigative journalist Christof Putzel has traveled the world uncovering some of the most hard-hitting stories of our time. He's exposed illegal weapons rings in Mexico, Big Tobacco's exploits in Asia and child labor camps in the Congo by using declassified government files and local sources to bring these shocking stories to light. Now Christof relies on these same tools to solve history's most legendary, and notorious, mysteries. New information is the lifeblood of any investigation, and for a seasoned investigator such as Christof, the millions of newly declassified documents are a treasure trove of potential new leads and clues that could finally unlock decades of headline-making cold cases.

 
About The Host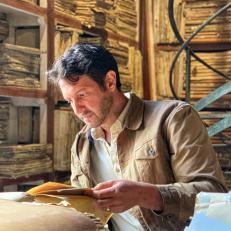 Christof Putzel has won two DuPont Awards and the Livingston Award for Young Journalists, an Overseas Press Club Award, and has been nominated for five News & Documentary Emmys. As an investigative journalist, he often uses FOIA (and the declassified documents it yields) to get to the bottom of many of his biggest stories. Putzel used declassified documents to expose an illegal U.S. weapons ring smuggling firearms across the border to the cartels in Mexico..